The Federal Supreme Court vetoed the transfer of Lula to São Paulo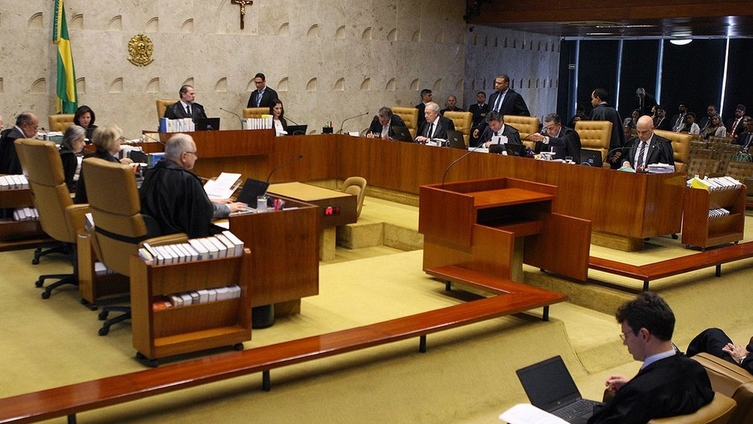 Photo: Nelson Jr./SCO/STF
Bulletin 534 – People's Committee in Defense of Lula and Democracy
Straight from Curitiba – 8/7/2019 – 488 days of resistance – 7 PM
1. This Wednesday afternoon, August 7th, the The Federal Supreme Court (STF) vetoed the transfer of Lula from Curitiba to São Paulo, reverting one more judicial abuse against the former President. The transfer was requested by the Federal Police Superintendent and authorized by judge Carolina Lebbos, from Curitiba's 12th Federal Court, in violation of all legal precedents and norms, with a clear political goal. But Lula will continue in Curitiba and will only leave there when he has been declared innocent.
2. The lawyer Manoel Caetano Ferreira, who is a member of Lula's defense team, says that the Supreme Court made "partial" justice in suspending the transfer of the ex-President to São Paulo. In a press conference, he analyzed the Supreme Court decision and reaffirmed the arbitrary nature of Luiz Inácio Lula da Silva's imprisonment, to which he has been submitted since April 7th, 2018. "The Supreme Court just, partially, guaranteed justice and corrected an abuse that was committed by the Federal Court here in Paraná. It was an unjust and illegal ruling. Nevertheless, Lula will continue in Curitiba until his habeas corpus is ruled on," he said. Read more here: https://bit.ly/2TcxzjJ
3. The ruling by judge Carolina Lebbos was issued shortly after 10AM on this Wednesday, August 7th, and the reaction was immediate. This time, the indignation reached representatives of the governing coalition, due to the violence with which Sérgio Moro and his cronies insist in their political persecution of the former President. Almost 70 Congresspersons from 12 political parties quickly met with Supreme Court President Dias Toffoli to demand justice. Read more here: https://pt.org.br/apos-nova-arbitrariedade-12-partidos-vao-ao-stf-denunciar-perseguicao-a-lula/
4. The reaction of the activists in the Lula Livre Vigil, who see themselves caught more and more in judicial cross fire, reignited the hope that the country will return to democratic normalcy. Immediately after the Supreme Court barred Lula's transfer from Curitiba to São Paulo, they gathered together to tell the former President that he will stay in Curitiba. "Lula," they yelled, "the Supreme Court has ruled that you will stay in Curitiba." The resistance warriors have staid alongside the greatest popular leader in Brazilian history for nearly 500 days.
5. The mood of the activists was of relief, but there was no celebration. As was made clear during the whole afternoon, the immediate release of the former President still is and always will be the main goal at the resistance center. Therefore, even after the announcement of the Supreme Court veto against the transfer, the chorus of "Lula Livre" echoed through the resistance camp. Watch video here: https://bit.ly/2MMStVa